5G Solution
OUR COMPANY HAS A DREAM AND VISION OF ALL IP CONVERGENCE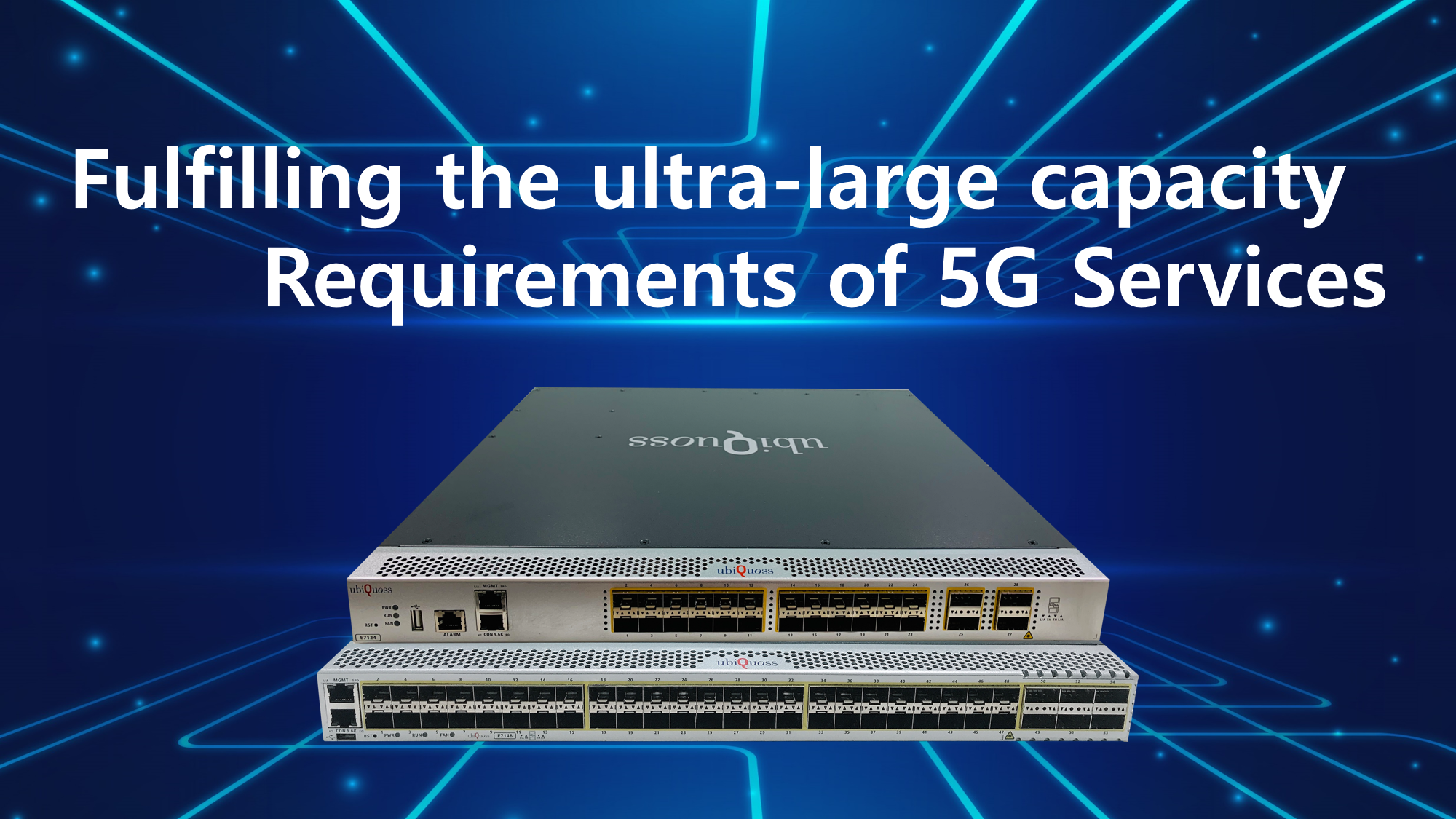 In the 5G era, digital contents such as VR, AR, IoT are keep progressing, and since all these contents are connected to the mobile network, unprecedented amount of data traffic is now being generated and keep expanding.

Ubiquoss has 5G solutions and products that meet all these traffic needs, following the trend of 4th Industrial Revolution and 5G services. Ubiquoss' 5G solutions allow customers to configure data traffic and clock synchronization network of 5G wireless base station and wired/wireless converged network, and also provide convenience in traffic control and network operation by applying Segment Routing, EVPN, TSN, and SDN functions.
E7124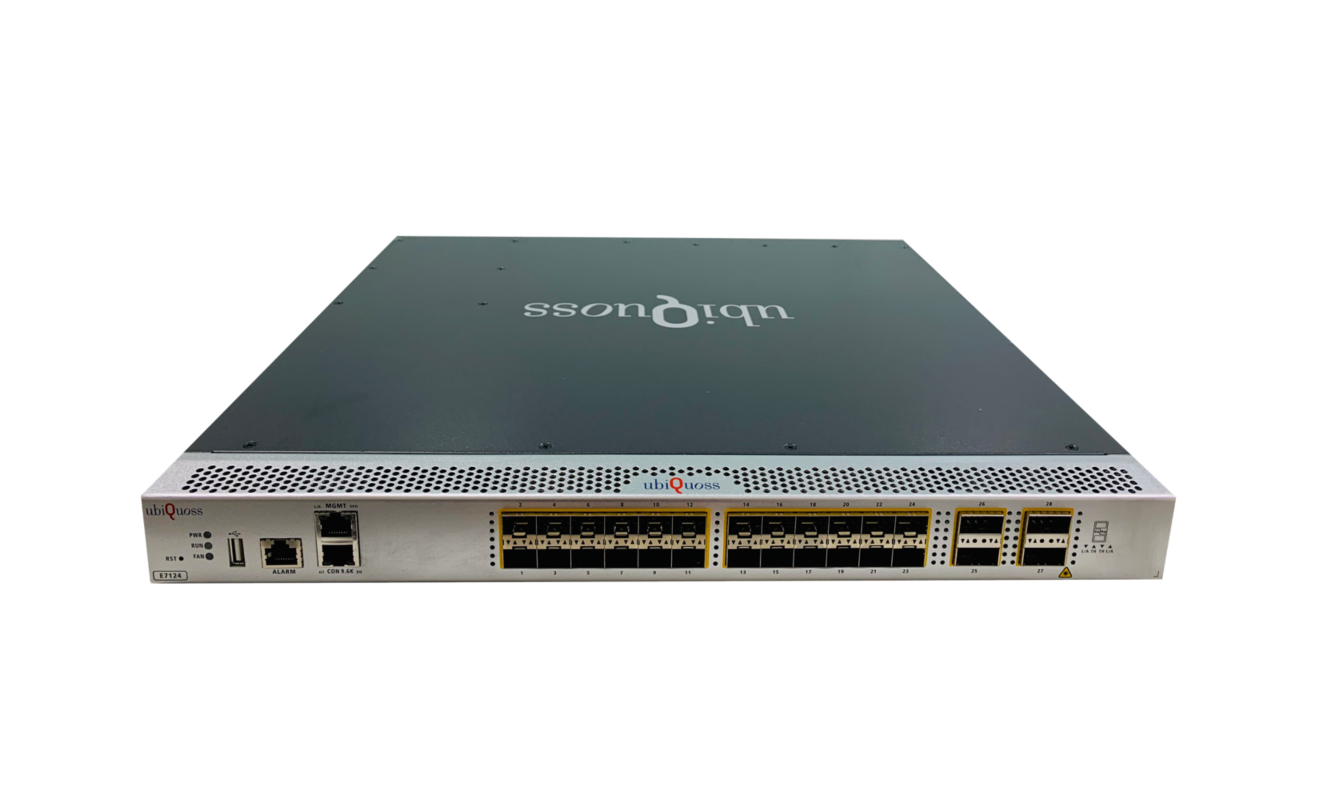 Details
Overview
As the 5G wireless network evolves, 5G bearer networks must feature 10G / 25GE transmission capability to the site and 40G / 100GE transmission capability from fiber optic cable to 5G access network, fulfilling the ultra-large capacity requirements of multiple 5G eMBB services. The large amount of content such as VR / AR and hologram is activated. Therefore, the backhaul needs to be upgraded to handle diverse 5G services.
The E7124 is a 1 RU fixed form factor routing platform that supports industry-leading performance with 1/10/25/40/100 GE ports. It has a commercial high performance switching chipset which is able to deliver up to 2 Tbps of switching capacity. This switching solution uses a shared 32MB smart packet buffer to handle packet queuing in case of interface congestion.
The E7124 is a DU (Distributed Unit) switch that provides a cost-effective backhaul solution based on Segment Routing and SDN functions. It has the capability to support IEEE 1588v2 BC/TC for Time Sensitive Network and the lower power consumption than competitive products.
Features of E7124
● Uplink Interface : 4 ports x 40G / 100GE
● Downlink Interface : 24 ports x 1G / 10G / 25GE
● Switching Fabric : 2 Tbps
● IP-MPLS
● EVPN
● Segment Routing, TI-LFA
● SyncE, 1588v2 BC/TC
● SDN (Netconf)
● Low latency