LTE BACKHAUL
OUR COMPANY HAS A DREAM AND VISION OF ALL IP CONVERGENCE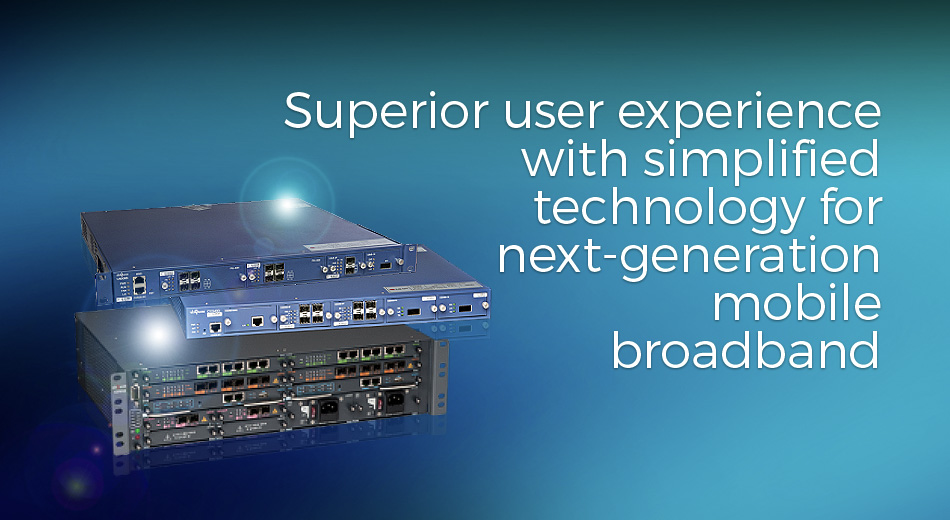 LTE is the next step in the technical evolution of 2G/3G networks. It offers superior user experience with simplified technology for next-generation mobile broadband. The mobile broadband market is exploding. The growing popularity of smart phones - and now tablets - and the growing adoption of bandwidth-hungry applications–video, rich media communications and cloud services–are sparking unprecedented traffic growth.
Skyrocketing traffic volumes and impending 4G/LTE initiatives are creating network engineering and infrastructure cost challenges that are driving service providers to evolve their network architectures. Mobile service providers are evolving their infrastructures to accommodate new bandwidth-hungry services and support ever-increasing traffic demands, investing heavily in new base stations, higher bandwidth tower connections and new backhaul solutions.
Mobile operators and backhaul transport providers are adopting IP/Ethernet backhaul as the default technology choice to cost effectively scale instead of relying on existing TDM-based transport networks for LTE backhaul. Because today's 2G and 3G networks have wider area coverage than LTE, operators plan to deploy microcells, picocells, and femtocells (small cells) in buildings and homes to cover the gaps, mostly for LTE, and in some cases for 3G. Such small cells get their backhaul mostly over wireline networks rather than the existing macrocell backhaul.
One challenge for operators is arranging for small cell traffic to be sent back to the mobile core and mobile packet core. For this, operators will need to work with building and wireline facilities including the service provider, then setup the logical pathways back to the LTE core network. Some small cells will be outdoor, using microwave to the macro cell site and adding their traffic to the existing cell site backhaul network.
Mobile Backhaul Switches
ubiQuoss mobile backhaul solutions are suited to meet Operator's business objectives and subscriber expectations. ubiQuoss mobile backhaul solutions adopting layer 2 architectures provide significant financial and operational advantages over more complex layer 3 IP/MPLS models, while offering high scalability, availability and serviceability. Layer 2 transport architectures enable service providers to deliver highly available services that are better-suited for delay-sensitive mobile applications such as interactive VoIP and video. ubiQuoss offers a wide range of backhaul solutions including Picocell aggregation and LTE backhaul switches.
Backhaul Switch is a Carrier Ethernet switching platform that delivers high efficiency IP based packet traffic. It is typically to be placed at eNB sites as a DU (Digital Unit) device. It can provide Pseudo Wire Emulation service for TDM traffic, offering legacy data services over IP based network for business service as well as 2G or 3G mobile backhaul infrastructure.
The flagship mobile backhaul Switch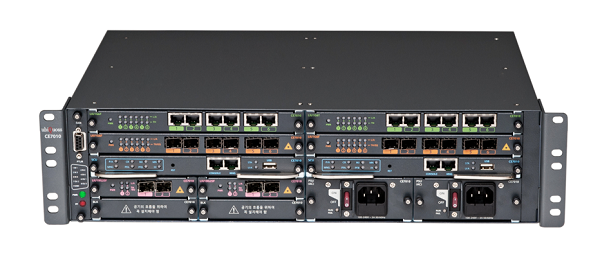 Details
Overview
CE7010 is the flag ship mobile backhaul network equipment which has been developed for LTE mobile data applications. This product is typically placed in between e-NodeB and Metro network access portion so as to provide packet data transmission along with supportive features. It delivers the high-capacity traffic performance via max 24x 1GE ports or max 4 x10GE ports so that any data traffic from a LTE cell site will be handled without loss. CE7010 also assures of providing a reliable service with switching over function for a data path protection. CE7010 has the ERPS function to configure the access network as a ring structure.

CE7010 has high performance Layer 2 switch inside so that it can support versatile L2 protocols, multicast feature, improved QoS and strong security along with high speed Layer 2 switching. It has intended to have the benefit of modular design. All the major parts of the system are implemented as a module such as 1G module card, 10G module card, power supply module and fan module. In addition, the power supply and fan module are hot swappable so as to improve the operation efficiency.
Features of CE7010
● Different interface media supported:
- 10/100/1000Base-T upto 24 ports, or
- 10GBase-R(SFP+) upto 4 ports
● Max. 4 Interface modules, hot-Swappable
- LIU-1G6F: 1GE 6port SFP module(1000Base-X)
- LIU-1G6T: 1GE 6port Tx module(1000Base-T)
- LIU-10G2SF: 10GE 2port module(SFP+ Type)
● Control unit (i.e. SCU) redundancy
● 128Gbps Switch Fabric, 95.2Mpps Throughput
● 1GB Main Memory, 512MB Flash Memory
● Up to 32K MAC Address Support for Switching
● Up to 4K VLANs Support
● Y.1731 Fault Management, Performance Management
● IEEE 802.1ag Discovery, Connectivity Check, Loopback, Link Trace
● Ring protection(G.8032)
● OS upgrade without system shutdown