FTTx
OUR COMPANY HAS A DREAM AND VISION OF ALL IP CONVERGENCE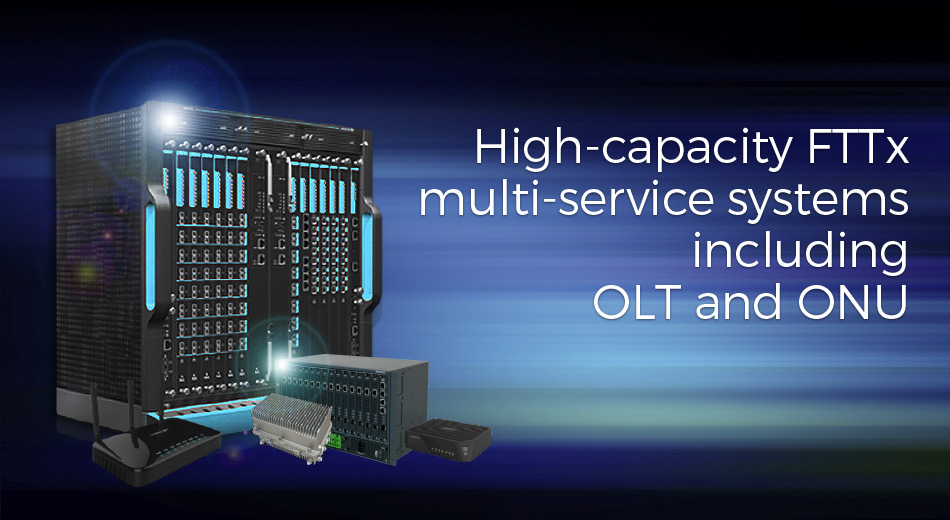 ubiQuoss has long been a pioneer in the industry with its broadband and multi-service access solution offerings. ubiQuoss is at the forefront of technology innovation today, with large-scale global deployments of its high-capacity FTTx multi-service systems including OLT and ONU which are designed to provide high performance and cost-effective solutions for the operator's bandwidth requirements. With the rapidly increasing levels of personalization and interactivity in communication and entertainment today, the need for fiber networks has become imperative to meet the exponentially growing bandwidth requirements.
Our customers are looking for solutions to solve their bandwidth and access network needs today with a view to the future. ubiQuoss FTTx solution, which has been designed for high scalability, flexibility and superior performance has the added benefit of being the solution.
Our customers deploying solutions today can meet bandwidth needs and provide investment protection for the future. Our customers are investing in a future-proof system with the added advantage of an industry-leading end-to-end offering of the ubiQuoss FTTx Solution.

​DPoE (DOCSIS Provisioning of EPON)
DOCSIS® Provisioning of EPON (DPoE™) Specifications create an architecture and serve as necessary specifications for enabling Ethernet Passive Optical Network (EPON) equipment to be provisioned using existing DOCSIS-based provisioning systems and policies, and to provide network services over EPON access networks to business customers.
The DPoE Specifications have three primary goals to:
1) Facilitate multi-vendor interoperability—the DPoE specifications will provide a common foundation for vendors to build products that will not only interoperate with the DOCSIS back office servers, but with other vendor's equipment. As a result, DPoE Optical Network Unit (ONU) vendors can expect their product to interoperate with others who provide DPoE Systems.
2) Allow for use of DOCSIS provisioning—DOCSIS provisioning systems provide configuration information for millions of DOCSIS devices. The DPoE specifications provide requirements for EPON equipment to be provisioned using the same DOCSIS servers.
3) Provide Metro Ethernet services as defined by the Metro Ethernet Forum (MEF)—the DPoE specifications provide an architecture and requirements to support the Ethernet Private Line (EPL) service.
EPON
ubiQuoss provides Ethernet Passive Optical Network (EPON). EPON is an IEEE Ethernet architecture, which is cost-effective, simple to integrate and maintain. The EPON standard offers high interoperability between devices that support Ethernet, ensures voice and video traffic quality through the Ethernet packet transmission scheme and QoS, and is capable of reaching subscribers within a 20 km range.
FTTdp
Without deploying fiber into individual customer's site the bandwidth enhancement as close as optical deployment would bring in can be achieved. At the fraction of FTTH CAPEX can FTTdp solution deliver near Gigabit bandwidth to customers.
Although G.fast has got familiarized to the industry, ubiQuoss' FTTdp solution utilizes G.hn technology because G.hn demonstrates better performance than G.fast in all aspects of required features. Most of all, G.hn distribution point is more appropriate and fitting to MDU environment for G.hn outperforms noise cancelation as to bundled cables than others.
Newly introduced technology called 'Vector booster' enables ubiQuoss' G.hn distribution point to carry instantaneously optimized bandwidth to users. This technology makes our G.hn based FTTdp solution differentiated from others.
10G WiFi DPoE ONU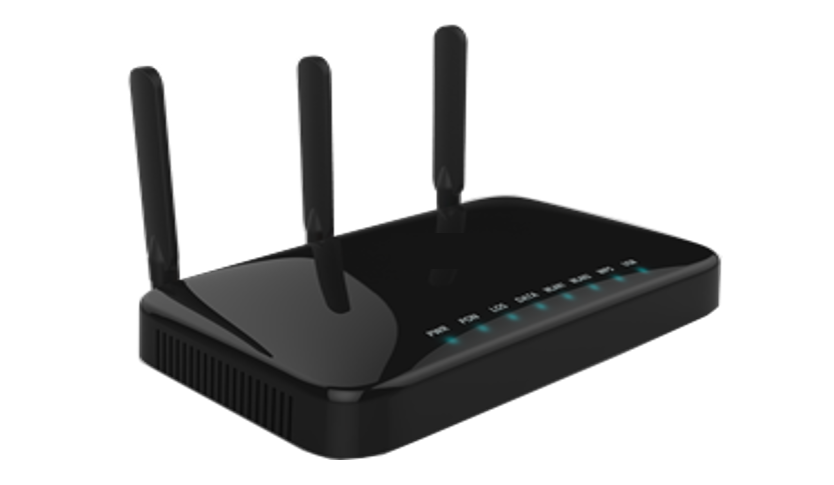 Details
Overview
C1004W is a single family unit type ONU which has a 10G EPON uplink and 4 Gigabit Ethernet ports for service as well as dual band WiFi interfaces. Each service port can support upto 1 Gbps bandwidth meanwhile WiFi interface supports IEEE 802.11 b/g/n/ac.
Besides, OAM functions like remote detection/configuration via ACS, web configuration and QoS control features are also obtainable for smoother operation and maintenance.
Features of C1004W
● Various speed combination supported
- Diverse Down/Upstream speed sets for the uplink segment are available
: 10Gbps / 10Gbps
: 10Gbps / 1Gbps
- Uplink segment means the portion between OLT and ONU.
● Compliant to cablelab's DPoE spec
- Right for the MSOs who want to migrate to EPON technology
● Management via efficient OAM
- EPON OAM
- Authentication
- Charging
● Dualband wireless access in concurrent manner
- IEEE 802.11 ac as well as b/g/n
: At 2.4 GHz: IEEE 802.11 b/g/n
: At 5 GHz: IEEE 802.11 ac
● Local Configuration via web GUI
- For monitoring and settings​